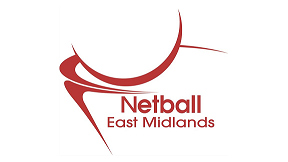 Issued Sunday, 10 January 2021 

Hi everyone, we hope you are well. Firstly we would like to take the opportunity to wish you a Happy New Year. Whilst 2021 may not have started as we had all hoped, better times are ahead.
Vitality Roses Fixtures -

 

As you will no doubt have seen, the Vitality Netball Legends Series against Jamaica planned for the end of the month has been cancelled. With the extended restrictions to international travel between the UK and Jamaica, it was no longer possible for the fixtures to go ahead as planned. England Netball are trying to re-schedule the event.
Local Restriction Tiers and Guidance -

 

The new national lockdown announced on the 4th January has meant that community netball must remain suspended until further notice - here is a link to more details from England Netball - National Lockdown Impact
Keeping in Touch

 

- During the darker winter months and through these difficult times please take a moment to reach out to your netball friends for a chat, it really does help lift the spirits, let's make sure that we continue to look out for each other.
East Midlands Activity

 

- Whilst we are unable to play netball, there is still plenty going on in the background as our various functional and operational groups continue to meet (virtually). Whether it is Performance Pathway, Officiating, Competition, Volunteering & Club Development, Governance & Finance, Communication, we are all working towards the return of netball and supporting our region. Over the coming weeks we will aim to share more on this so that you have a better understanding of what we do and what we are working on.

Stay safe everyone.

East Midlands RMB Communications