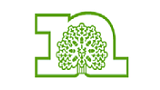 Any umpire holding current membership of both England Netball and Nottinghamshire Netball, whether qualified or working towards an officiating award, who wants to umpire any Notts League fixtures this year (1st September, 2022 to 31st August, 2023) MUST ATTEND an umpire forum prior to their first fixture.
The final opportunity to attend will be on Tuesday 4th October, 2022 at 7.00pm on Zoom.


To register your attendance, please email the following details to nottsofficiating@virginmedia.com by 30th September, 2022:
your name *
your primary club *
your current England Netball membership number *
your current umpire qualification *
your telephone contact number *
your email address *
IF YOU ARE UNDER 18, your date of birth


Deails with * will be published on the eligible umpire list 2022-23
Click here to download this information.