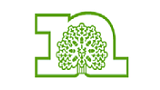 POSSIBLE ALLOCATION OF UMPIRES TO LEAGUE FIXTURES AT NUSA 2021-22 
CLUB QUESTIONNAIRE 

Clubs are invited to canvass their members regarding the allocation of neutral umpires to league fixtures at NUSA NEXT SEASON. Please consider the following before submitting your club's feedback:
Possible implications for timings of fixtures. We currently operate 3 match start times for Winter Saturday so allocating umpires to umpire before or after their club's playing time will not work as you need either 2 or 4 match start times.
Possible league rule amendments to include any sanction if an umpire fails to fulfil their allocation.
Will all umpires be willing to be included?
The role of umpire allocation co-ordinator would need to be filled by a new volunteer as this does not fall within the remit of either League Secretaries or County Umpiring Secretary.

Click here to view and complete the questionnaire

Please return your completed questionnaires to pamweatherby@virginmedia.com by 31st, January, 2021.

Thank you for your valuable time and input. Your submissions will be discussed by the Officiating TSG and recommendations will be put to the next full committee meeting for a final decision as soon as possible.
Pam Weatherby – on behalf of NCNA.