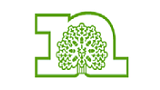 Nottinghamshire County Netball Association Recruitment Notice
We are currently recruiting for the role of:


PERFORMANCE PATHWAY ASSISTANT COACH (DEVELOPMENT)
Main Responsibility: Assist the Head Coach of Development in planning and delivering a programme using the England Netball coaching syllabus as outlined in the coach resource 'The Game Plan' and any new resources provided by England Netball. This is a voluntary role.
The Academy Head Coach, Michelle Turgoose, is available by e-mail for further information or to arrange a visit to view the relevant training sessions - m.turgoose@hotmail.co.uk

A full role description can be found here.



HOW TO APPLY
Please send a short covering letter, addressed to the County Chair, Pauline Shipman, Nottinghamshire County Netball Association, along with a brief CV showing netball experience to nnavacancies@gmail.com

Closing Date: Monday 31st January 2022